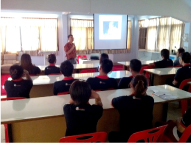 Ethics
Training, knowledge, morality and ethics.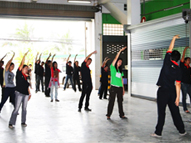 Exercise
The company supports the early morning exercise with aerobic dance.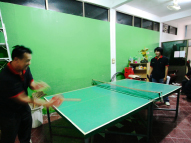 Sport
The promotion of physical activity, part-time work.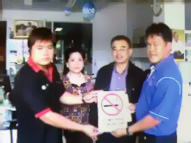 CSR-D
We participate in CSR-D (Rich Friends Business) This is a project of the Thai Chamber of Commerce in conjunction with Thai Health Promotion Foundation. And Centers of excellence in environmental management and hazardous waste manager, Chulalongkorn University.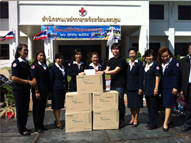 Red Cross Society in Nakhon Pathom
Company to Donate a prize in Maha Kachad Fair at Phra Pathom Chedi, year 2011.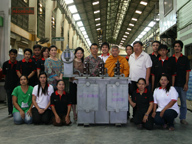 Buddhism support
- The company delivers electricity transformer 250kva, price 235,000 Baht. For khanon hnangyai on July 26, 2013.
- Donation for repair Stainless steel roller shutters in Hall Crematorium at Wat Songkanong on March 28, 2557.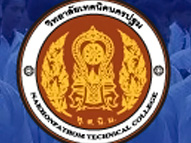 Local educational support
Accept students from various institutions such Nakhonpathom Technical College. Department welder, Electrician, Turner. Internship for students to have the knowledge and understand for actual operation.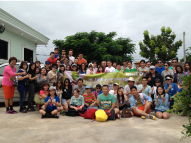 Planting Mangroves
Representatives of company joined the K SME CARE generation 19, Nakhon Pathom. Activities mangrove planting at Samutsakorn on July 27, 2013.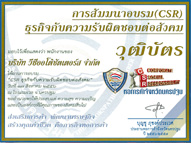 CSR Seminar
The company has passed the training "business with Corporate social responsibility" by Chamber of Commerce Nakhon Pathom at Whale Hotel Nakhon Pathom on Aug 17, 2013.